Step 4. Design Your Artwork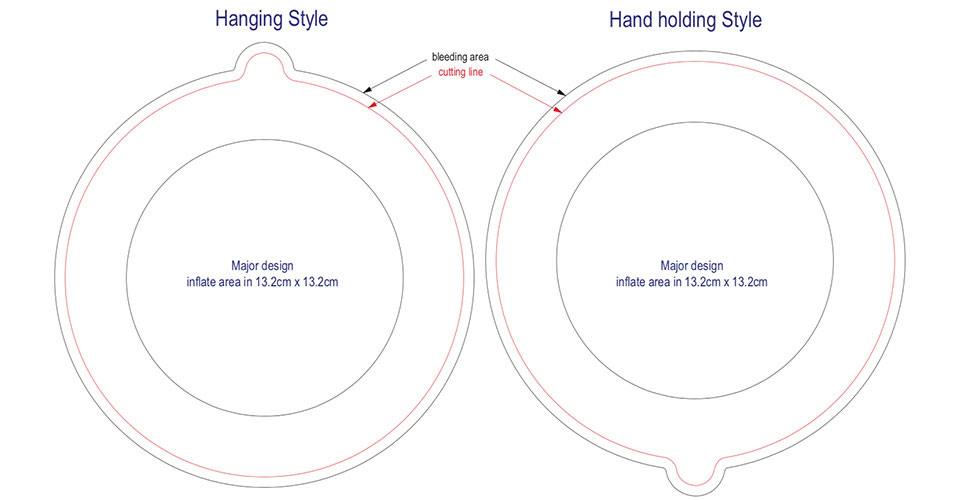 Download the design framework:
Procedure:
First please contact us for a quote on your order
Once the details of your order are determined, download the template and design your artwork! We accept high-resolution files such as: .jpg, .png, .ai, .psd, .eps, or .pdf.
You can design both sides of the balloon as different or matching images – get creative!
After submitting your custom balloon design, we will email you a digital proof (a photo or video) for you to review.
After we receive your approval and place the order, production will begin on your order, which takes 7-10 business days.
Once we ship your order, you will receive it within 2-3 business days.
Your order will come in either: 50 or 100 balloons per bag, with 250/500/1,000 to a box.



Note: We can send a physical sample proof for FREE once you place the order and provide the down payment required upon placing any order.
Need more information? Contact Us. We will reply as soon as possible.